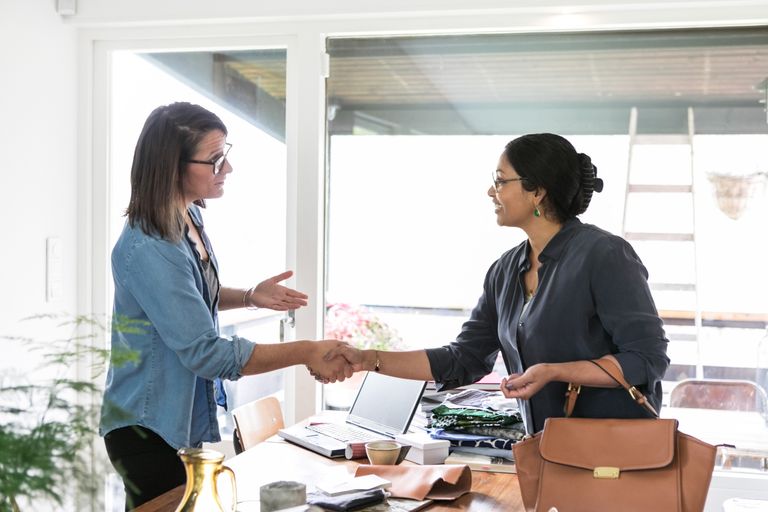 Mortgage brokers: if you're a first-time buyer, you've probably heard of them, or have been recommended to use the services of them while searching for a property to buy. But what do mortgage brokers actually do, and do you need to use one to find the best mortgage deal? Read this guide to find out.
Then, consult our expert guide to mortgages for first-time buyers for everything else you need to know.
WHAT DO MORTGAGE BROKERS DO?
Think of a mortgage broker as an independent financial adviser specialising in mortgages. Mortgage brokers are regulated by the Financial Conduct Authority and as such are legally obliged to advise you, the prospective home buyer, on the best mortgage deal for you. They do not work for a bank, even though some mortgage brokers are tied to a specific lender, which can be a bank, which we explain in more detail below. It is a mortgage broker's job to know not just the best mortgage deals, but how much you, with your particular financial circumstances, will be able to borrow. Find out how much you can borrow for a mortgage in our guide.
THE DIFFERENT TYPES OF MORTGAGE BROKERS
The main difference you may have heard about is between whole of market brokers and brokers who are tied to one lender. This is what those distinctions mean in real terms:
A tied broker will advise you only on mortgages from a specific lender. Some mortgage brokers are affiliated to banks, while others may offer advice as part of an estate agent's service (who in turn work with a specific lender). In all those cases, the mortgage options are obviously limited, but they still must help you choose the best product for you from that lender.
A whole of market broker has access to mortgage deals from a panel of lenders from every segment of the mortgage market. This does not, in practice, mean that a whole of market broker knows about every single deal from every single lender, just that they are able to choose from a wider selection of mortgages.
An independent mortgage broker operates in a similar way to an independent financial adviser: they give you impartial financial advice, in this case on mortgages. They are similar to a whole of market broker (again, they can't realistically know about every single deal out there), but if it's actually in your best interest to just go with your bank, for instance, they will tell you so. You will normally pay this type of broker a direct fee.
CAN MORTGAGE BROKERS GET YOU BETTER RATES?
Yes, they often do. Even those tied to a specific lender may have an exclusive deal with them that wouldn't be available to you if you went to the lender directly. The other thing to think about is the time saved doing research: buying a house and applying for a mortgage is stressful enough without doing hours of research. Many online mortgage brokers have a free mortgage comparison tool, too, which just makes the whole process easier.
MORTGAGE BROKER FEES: HOW MUCH DO THEY CHARGE?
This depends on whether the broker service is fee-based, commission-based, or both. Some will use a combination of an upfront fixed fee (anywhere between £200 and £600) and a commission (typically one per cent) on the sale of the property. Occasionally, some brokers will prefer to charge an hourly fee, while those providing financial advice in a bank will be free to you, but the bank will pay them commission on the sale.
It's the mortgage broker's responsibility to explain to you how much they charge and, crucially, when they'd expect the payment, before they begin advising you.
ARE MORTGAGE BROKERS BETTER THAN BANKS?
This very much depends on your current relationship with your bank. To put it bluntly, if you hold substantial savings with your bank in an advanced savings account, or in a stocks ISA, or similar financial arrangement, you may well get access to a good mortgage deal with that lender. You will, of course, still have to go through the same mortgage application process.
If, on the other hand, you are a regular account holder with minimal savings, hiring the services of a mortgage broker is well worth it, as your bank is not necessarily the best lender for you. For most of us, at least a basic mortgage comparison service will be beneficial.
WHAT ABOUT ONLINE MORTGAGE BROKERS?
Just as with most shopping or service purchase experiences today, you can use the internet to get a mortgage deal via an online mortgage broker. And although you can complete much of the mortgage comparison and application process without speaking to an actual human, online mortgage brokers will also have trained advisors who you can speak to if you have queries. And, inevitably, you will need to speak to them to verify that your application is all in order.
We've teamed up with online brokers Habito who offer a free, unbiased mortgage comparison service and (actual humans who) will answer all your mortgage research questions. They can also give you unbiased advice about taking out your mortgage, offer help seeking out the best deals, and can use their insider knowledge to negotiate the best deal based on your financial history and current status, too. See their mortgage comparison tool, below, to get an idea of what you could afford.
COMPARING MORTGAGES
Below is Habito's online comparison tool below. Use it to see what you could afford, and contact them for a detailed and personalised advice service.
["source=realhomes"]